Guide Series: Redeeming Velocity Points for Etihad Apartments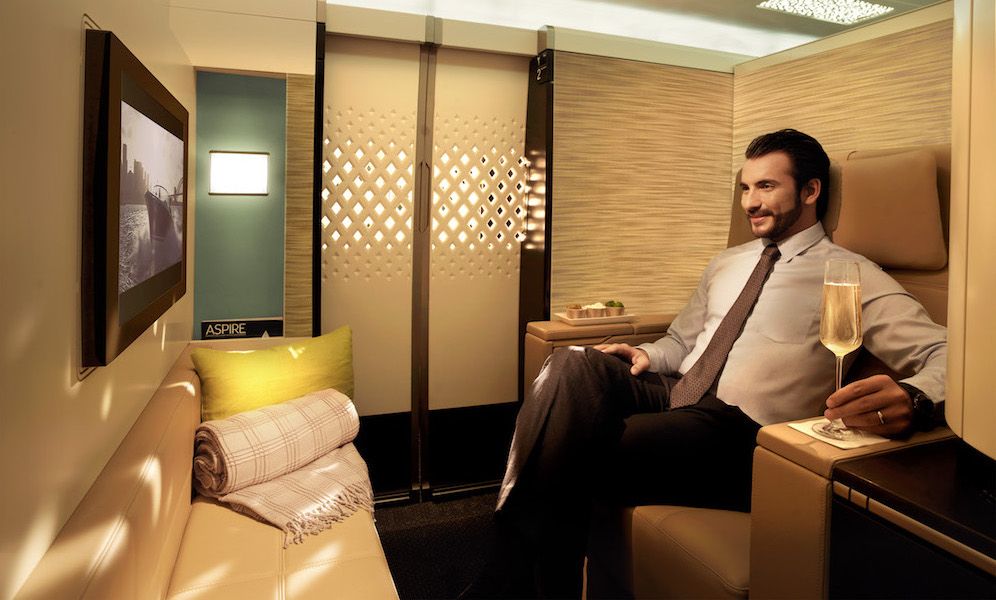 As discussed in the previous Guide Series post on finding award availability, one of the great ways to secure award flights is to leverage the partner relationships of airlines to secure award seats on airlines other than the one you have the miles & points with.
One excellent example is using your Velocity award points travel in Etihad Apartments, Etihad Apartments are the first class suites that Etihad have fitted to their fleet of A380s. Etihad apartments are arguably the best first class hard product out there, I will let the photos speak for themselves.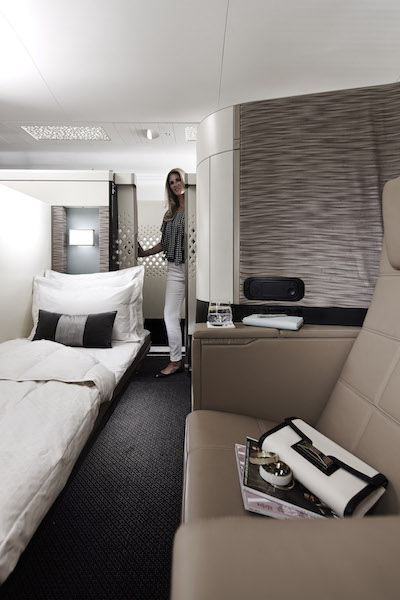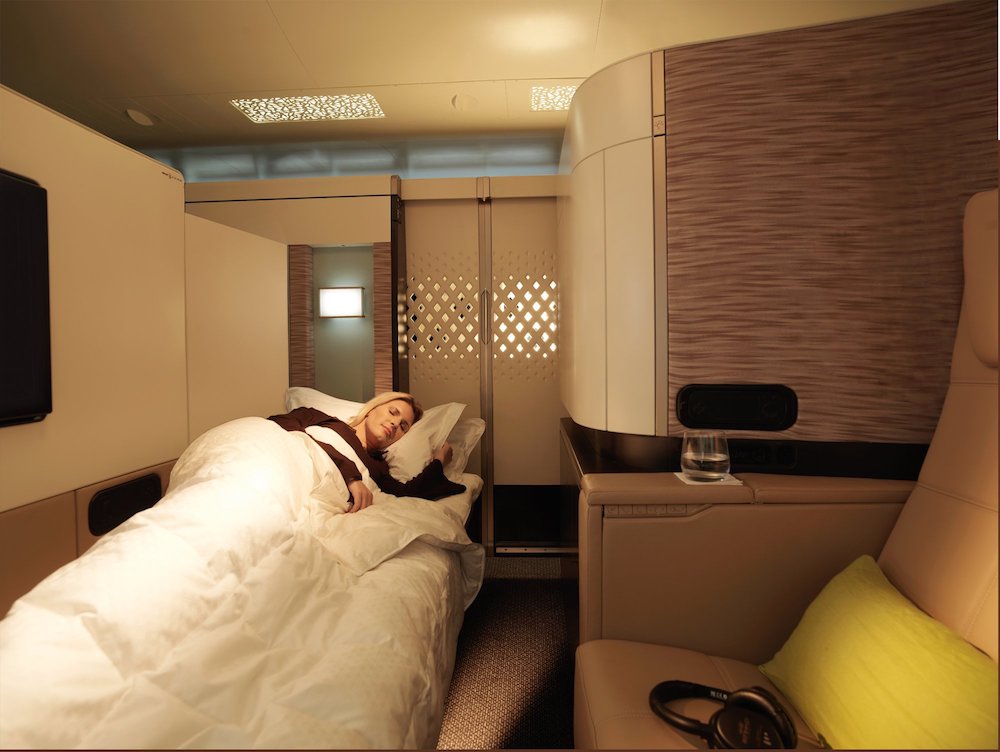 Etihad A380 Locations & Award Costs
Etihad only has a limited fleet of A380's, however, Australia is lucky enough to have a twice daily service from Abu Dhabi to Syndey and util recently a daily service to Melbourne, but the Melbourne service was recently replaced with a 777.
Etihad's A380 routes at the time of publishing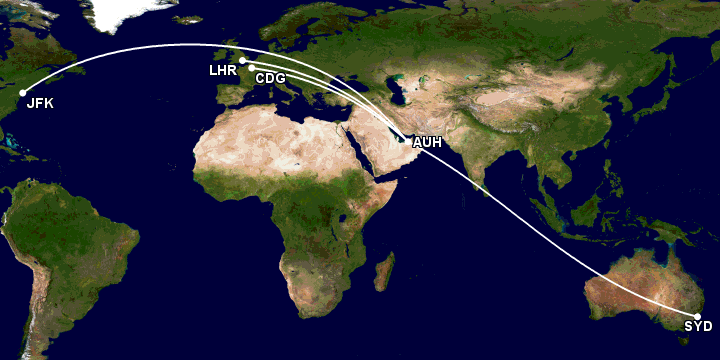 When using velocity points these routes are priced as follows:
| Route | Total Velocity Points | Taxes | Booking Fee |
| --- | --- | --- | --- |
| Sydney to Abu Dhabi | 152,500 | $93.08aud | $300usd |
| Sydney to London | 203,000 | $103.88aud | $600usd |
| Sydney to Paris | 203,000 | $103.88aud | $600usd |
| Sydney to New York | 203,000 | $125.58aud | $600usd |
What is important to note about using Velocity miles to redeem any award seats on Etihad is the carrier imposed booking fees. Back on the 18th of June 2016, Virgin introduced the Etihad Booking fee shortly after moving Etihad redemptions to Table 2. Unfortunately, these booking fees are based on the cabin booked and are calculated per sector in USD.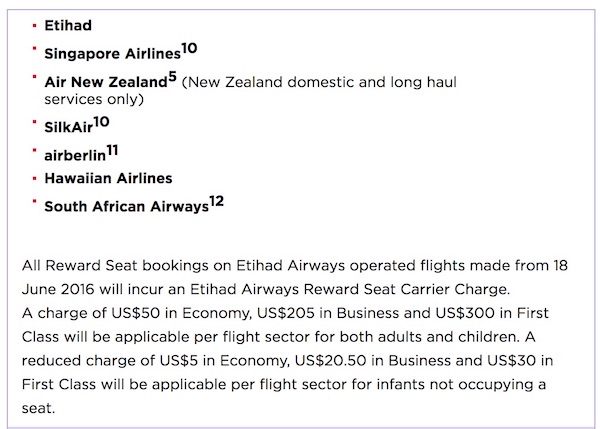 Now, this guide is focused on redeeming the Etihad Apartment so I am only looking at the routes that the A380 flies, but the same methods to find availability and then book the award seats are also relevant for normal Etihad Frist Class on the rest of their fleet. The points required and the booking fee/taxes is the same for First Class and Apartments.
Using Your Velocity Points For Apartments
Becuase the Virgin website doesn't show first class availability, you can't book online, you need to call up, but rather than calling up blind you can do a few things to increase your odds, simplifying the booking process and save you spending longer than needed on the phone.
Now like all things miles & points this method isn't guaranteed. Virgin seem to have access to most Etihad award availability but not all. So your mileage may vary (no pun intended).
Step 1 - Find Availability
The nice thing about Etihad is you can search for award availability without having to set up an Etihad Guest account.
Enter your desired route and dates and hit search
Next, you will be prompted to logon, you can ignore this and click 'Proceed without logging in'
The Etihad search tool is quite helpful and allows you to jump back and forward days to find availability. You are looking for 'Guest Seats' not 'Open Seats'
You can see the date I initially searched has First Class availability but only on the 77W and not the A380 :(
Jumping back a day, however, you can see availability on both the 77w and A380
The date banner at the top also allows you to see at a glance if that day has availability in 'Guest Seats' based on the number of points required.
Take down the details (Flight Number, Date, Time) of a few flights that have availability that suits you and get ready to give Virgin a call.
Step 2 - Call Virgin
Once you have found a few flight options and taken down the details you need to call the Virgin Australia flight redemption center on 13 18 75, flight redemptions are available from 07:30 - 22:30 (AEDT), 7 days a week.
Generally, I take the approach of letting the agent know what flights I am after and give them as much detail as possible, but don't go as far as to say that Etihad has availability. If for whatever reason Virgin can't see availability on the day you want, you can ask the agent to search the surrounding days.
Once you have locked the flights in with Virgin and paid the taxes, you will be emailed a copy of the itinerary almost immediately. Now is the time to furiously Google every review and trip report of Etihad Apartments to remind yourself just what you are in for!
Is It Worth It
Now with the high taxes/booking fee, Etihad redemptions via Velocity are nowhere near as attractive as they used to be, however for many people (me included) Etihad Apartments would be a truly aspirational travel experience and not something you get to try every day. I know it was on my bucket list of products to try and I was happy to shell out the booking fee once to give it a go. I am literally counting down the days till I get to spend 32 hours flying across the globe in sheer comfort.
You can check out the rest of the Guide Series here