30% Discount on Qantas Economy Award Flights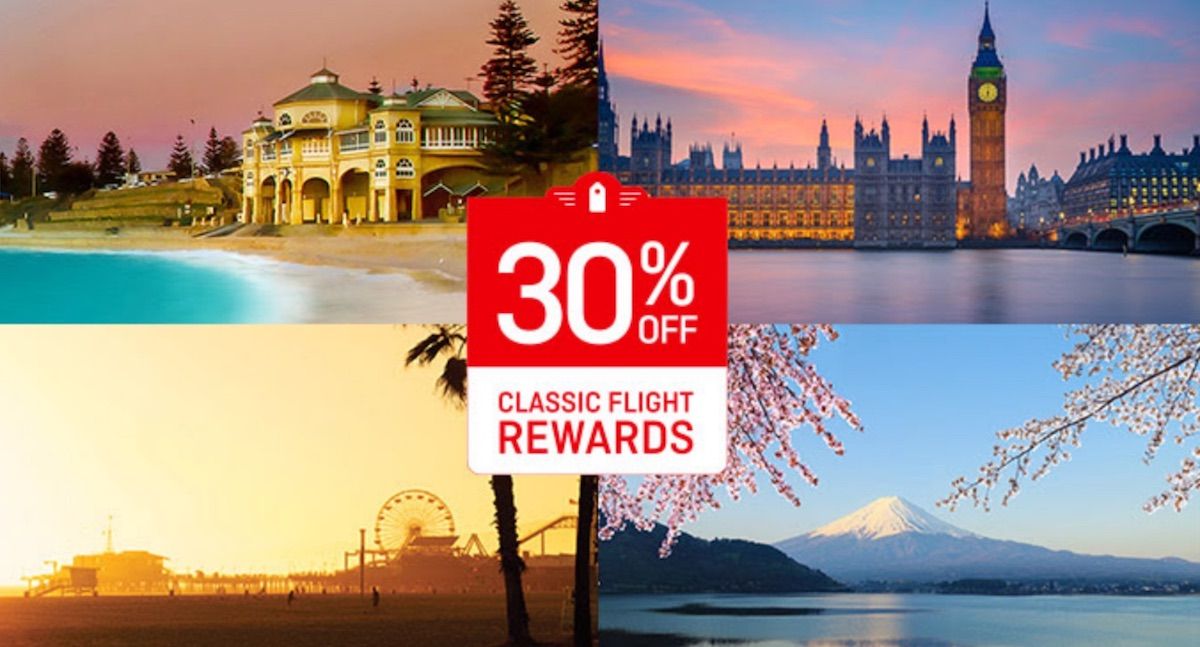 Qantas is offering a promotion offering 30% off all economy reward tickets for the next five days. The promotion launched today and will run until 11:59 pm on the 12th of March.
This is interestingly timed just a week after Virgin Australia finished a promotion offering 30% off award tickets. The only difference was that Virgin was offering the discount on ALL award tickets, rather than simply economy tickets.
Now while I wouldn't usually encourage using miles & points for economy flights as it is not all that great value, with 30% off it could be worthwhile in the right circumstances. For example, some domestic flights, which aren't really worth flying in business, are not bad value such as Melbourne to Sydney for 5,600 points each way or Melbourne to Cairns for 12,600 points each way.
How to Take Advantage of This Promo
There is no need to register for this promotion you can simply search for normal award seats.
Per the Qantas promotions website you simply need to follow these steps;
Simply log into Your Account.
Make a new eligible Economy Classic Flight Reward booking between 12.01am (AEDT) 8 March and 11.59pm (AEDT) 12 March 2018, on Qantas or Jetstar operated flights with a QF or JQ flight number on your ticket.
Travel between 17 April 2018 to 29 December 2018.
You can read all the fine print here